Paul Dion's chopped
& dropped 51 Merc sled.
6 deuces on a Chevy
small block.
Shown in Ol'Skool Rodz.
He's owned this forever!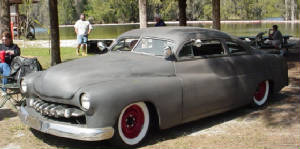 This was Todd's 39 Chebby
He got it from Willy,now it's
Jim's (Jim needed a
new toy to replace the
Famous Rat Rod)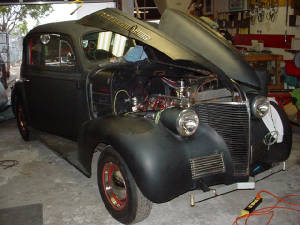 When Tommy from UPTOWN EXPRESS("The Godfather
of DooWop") ain't out cruisin' low & slow in his 58 Impala
he's blowin' off Mustangs in his new 'Vette.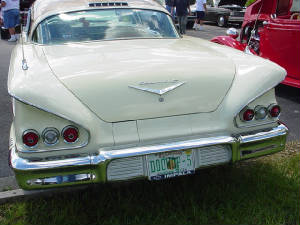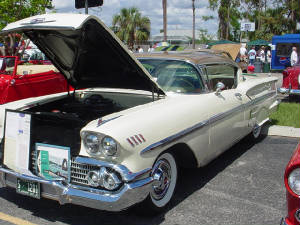 Ron's '51 Stovebolt coupe
292" GMC Straight Six with a
Holley4 barrel and Offy manifold
3 speed on the column
An UPTOWN EXPRESS cruiser.
It's FOR SALE - Email for details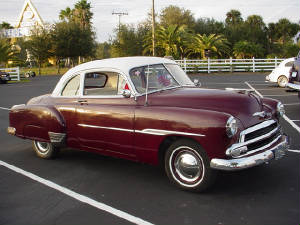 Hot Rod Jack's Supercoupe
RARE !Only 1100 REAL Supercoupes were made.The rest were bogus dealer option packages,with automatics,15 inch wheels, and low boost superchargers.
Supercharged,air-to-water intercooled,5 speed,leather Recaro racing seats,and Z rated tires for sustained speeds over 125.All from the factory.Not a 50's rod,but it sure made one hell of a grocery getter!
This was Ron's old UPTOWN EXPRESS road rocket
when it was white,now it's
Hot Rod Jack's
NEWS FLASH! As of March it's
been changed again-now
it's a convertible!Damn that Jack!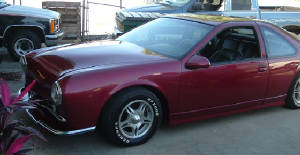 Believe it or not-
this guy's name is Bernie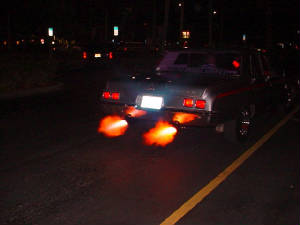 One of Joe's bike projects
See Joe's Triumph - winner of The Smoke Out
(with our fuel line and plug wire set)
in the December 2005 issue of The Horse
John is the drummer for Uptown Express
He's never late to a gig with this
Classic Trans Am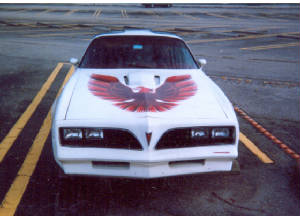 Jim Green's '36
Tell us what's different
about the front fenders,
and win a prize.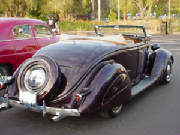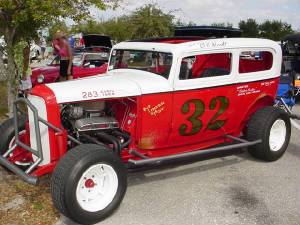 Captain Bill's 50's street stock car
Bill has been a racer all his life.1/4 midgets with V-8 6o's
were his main thing.
He also has a rat rod and a restored midget that we're going to add,soon
This space is reserved for Lou Reyes
1956 Dodge
Lou is an old friend,a former member
of UPTOWN EXPRESS,and a founding
member of The Del Prados