UPTOWN EXPRESS
Southwest Florida's premier DooWop group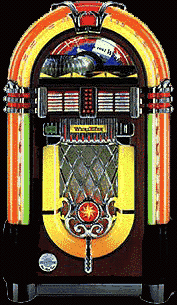 What would you call a hard rockin' 10 piece group that takes your breath away like the "A" train coming into the station? How about UPTOWN EXPRESS ? 5 singers from 50's heaven,singing DooWop the way it should be,driven by one of Florida's hottest backup bands. No sterile,lifeless karioke backing tracks in this high powered show! These guys have all LIVE musicians- sax,drums,keys,bass,and guitar.
clickhere to board the UPTOWN EXPRESS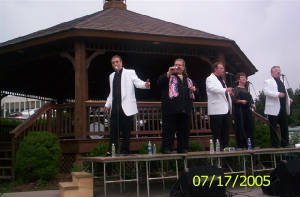 Recognize these guys? Here's a little hint- -
16 Candles? Fuggeddaboudit!! It's The Crests!
Good guys,good friends,and they don't sing too bad,either.
Aside from Uptown Express,The Saints,and Nostalgia77
they are one of the best groups I've ever twanged a guitar with.
The Crests are now composed of all the members of the ORIGINAL group from New York-THE SAINTS,Kenny Galiano,Tom Foy,Lola Foy,Joe Orlando,along with Tommy Mara who has recently purchased the rights to the Crests' name.
Although never having been a member of the Crests,Tommy has a fantastic voice,and will continue to sing all the old favorites as recorded by the one and only Johnny Maestro.
NEWS FLASH !!!Due to the vocal group departing,and going back to
performing and recording under their original name,The Saints,
Tommy has formed an entirely new vocal backup group.
Watch this site for upcoming releases and performances featuring The SAINTS,and The CRESTS